Netsnapper smartphone solution aids mobile data traffic offload
With mobile data traffic skyrocketing, carriers must ease wireless network congestion and improve QoS. Netsnapper's software offering combines data traffic offload, compression and seamless switching in one platform to try to help.
This Content Component encountered an error

by Dan Devine, Associate Editor, SearchTelecom.com

There's no question that U.S. consumers are vastly increasing their mobile data usage with the rise of smartphones and netbooks. Growing mobile data traffic is great for operators until it chokes 3G wireless network capacity -- and that doesn't even get us to 4G. The question is: How are wireless operators going to handle the demand?

Download this free guide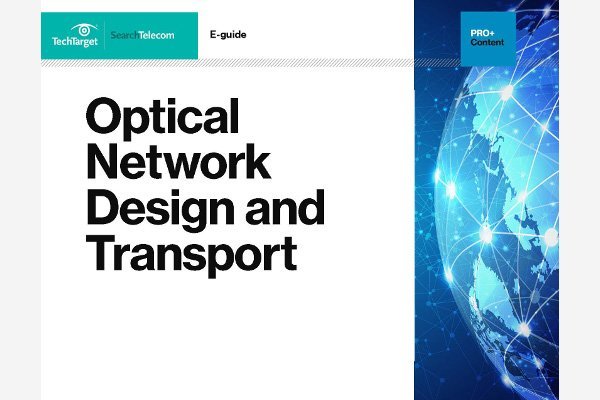 Optical Network Design and Transport 101
Gain best practices for optical network design – including access, metro and core network issues affecting fiber deployment – as well as 3-part overview of DWDM optical network transport.

By submitting your personal information, you agree that TechTarget and its partners may contact you regarding relevant content, products and special offers.

You also agree that your personal information may be transferred and processed in the United States, and that you have read and agree to the Terms of Use and the Privacy Policy.

"With the proliferation of smartphones and more people using the data, the idea [in the short term] is to find a way to either scale and build up your network so you can handle that amount of traffic or find other ways to offload the [mobile data] traffic," said Bill Rubino, principal analyst at ACG Research.

One "other way" could be deploying Netsnapper, a software solution from Switzerland's Sunbay, a mobility infrastructure software company that focused on dial-up and DSL acceleration until two years ago. Netsnapper is designed to ease wireless network congestion through a multifaceted approach to managing traffic.

What is it? Netsnapper is a client/server architecture that is compatible with multiple operating systems, including Windows, Mac and Linux, as well as Android, Symbian and Windows Mobile phones. The software uses a number of techniques to optimize backhaul by either compressing data or offloading data, according to Ed Kress, Netsnapper's vice president of North American operations.

How does it work? Carriers load the Netsnapper client onto user devices (e.g., smartphones, netbooks and laptops) and add dedicated servers to their infrastructure. The connection enables operators to either compress or offload mobile data traffic onto Wi-Fi hotspots where available, easing wireless network congestion. The management solution also includes seamless switching of traffic between carriers' networks and available Wi-Fi connections, as well as session persistence to protect against loss of state.

What's the big deal? While other offerings also include these traffic management elements, Netsnapper's value stems from providing them all in one place, Kress said.

"I think where we separate ourselves from other companies [is that] no one has, in my travels, a platform that incorporates the functionality that we have," he said.

Glen Hunt, principal analyst at Current Analysis, came away from his introduction impressed with Netsnapper. "It does hit some significant market pressure points," he said.

When, where and who's on board? Kress was hesitant to talk about several Netsnapper customers because of non-disclosure agreements, but he did say Netsnapper has a relationship with Telefonica, the world's fourth-largest telecom provider, which has led to some traction in Europe, particularly in Spain.

Netsnapper has had carrier trials in the U.S., where its strategy includes targeting "NFL cities" -- densely populated urban areas marked by heavy data usage. "Demographics are definitely a big part of where this plays," Kress said. So are the major carriers -- and potential customers -- that serve those urban areas, like AT&T, Verizon, Sprint and T-Mobile.

Downside? Nothing much, according to Hunt. He cited Netsnapper's need to run on separate servers as a potential problem, but only a minor one: "It's generic hardware, so it's not a big deal."

Neither Netsnapper nor smartphone Wi-Fi offload in general are silver bullets for wireless network congestion, but Hunt believes that -- at a minimum -- Netsnapper has promise as an adjunct traffic management solution in combination with operators' existing efforts. In that role, Netsnapper provides value for carriers, according to Kress, by allowing them to delay capital expenditure on cell site build-outs to add capacity.

"To say [that] in the future, we're going to eliminate the need to add capacity, I don't see that being the case," Kress said. "But I do think we're going to shift the need to add."

What's the outlook? Netsnapper may have an uphill climb to gain a foothold with carriers, as it lacks widespread name recognition and only shifted product focus from dial-up/DSL acceleration to mobile network backhaul optimization two years ago, according to Kress.

Early reports from carrier trials have been positive, though. "If those results are tangible, there's a reasonable chance that ... it certainly could get some traction with a broader audience of operators," said Hunt, who added that Netsnapper also has potential as a "more integrated solution" as mobile network operators move toward an all-IP evolved packet core.
Dig Deeper on Telecom Resources
PRO+
Content
Find more PRO+ content and other member only offers, here.