Q
Are Fortune 500 companies embracing data center infrastructures?
Is Google's commitment to investment in purpose-built data center infrastructure resonating with other Fortune 500 companies? Cloud data center expert Marshall Bartoszek weighs in.
Looking for something else?
Are Fortune 500 companies embracing data center infrastructures like Google has?
It depends. Most traditional Fortune 500s have hundreds of millions of dollars invested in their data centers and the infrastructure that supports their businesses. Google's data centers were purpose-built from the ground up, and the company has continued to add on to that basic data center infrastructure over the last 10-plus years. It is not easy for a Fortune 500 company to change over three, five or even 10 years. The incremental change we have seen in Fortune 500 companies is the movement to cloud and virtualized server deployments. With minimal change to the existing infrastructure, Fortune 500 companies have been able to maximize previous capital expenditures and show a real return on investment.

Download this free guide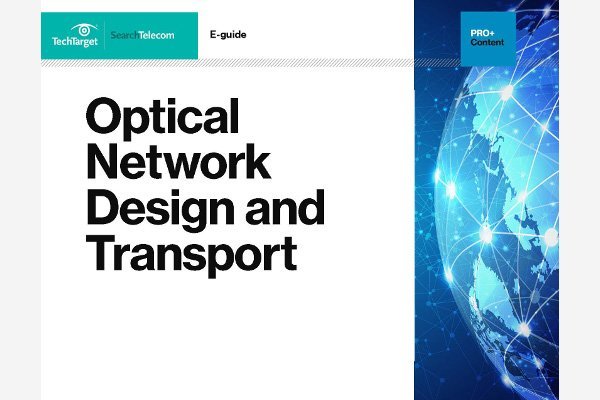 Optical Network Design and Transport 101
Gain best practices for optical network design – including access, metro and core network issues affecting fiber deployment – as well as 3-part overview of DWDM optical network transport.
By submitting your personal information, you agree that TechTarget and its partners may contact you regarding relevant content, products and special offers.
You also agree that your personal information may be transferred and processed in the United States, and that you have read and agree to the Terms of Use and the Privacy Policy.
A trend we have seen developing among Fortune 500 companies is the carving-out of certain services and creating computing niches within the larger data center. Examples include high-frequency trading networks that often reside within larger, general-purpose enterprise data centers.
Have a question for Marshall Bartoszek? Send an e-mail to editor@searchcloudprovider.com.
Dig Deeper on Next-Generation Network Architecture
PRO+
Content
Find more PRO+ content and other member only offers, here.
An energy-efficient cloud data center offers more than bragging rights; it saves serious cash. Data center expert Marshall Bartoszek shows how cloud ...continue reading
Cloud data center expert Marshall Bartoszek lays out the major opportunities for network operators looking to differentiate themselves in the ...continue reading
Cloud expert Marshall Bartoszek details the primary strategies and approaches that network operators are choosing to deploy as they go to market with...continue reading
Have a question for an expert?
Please add a title for your question
Get answers from a TechTarget expert on whatever's puzzling you.