Q
Problem solve
Get help with specific problems with your technologies, process and projects.
How will Multiprotocol Label Switching (MPLS) interact with MPLS-TP in the future?
Telecom networking expert Ivan Pepelnjak considers how service providers may approach interaction between Multiprotocol Label Switching (MPLS) and MPLS-Transport Protocol (MPLS-TP).
This Content Component encountered an error

How will MPLS interact with MPLS-TP in the future?

MPLS-Transport Protocol (MPLS-TP) is an application of core (G)MPLS technology to next-generation transport networks. It will give service providers an environment similar to their today's SONET/SDH or optical transport networks (OTN) but implemented with MPLS technology. The major differences between MPLS-TP and MPLS are:

Download this free guide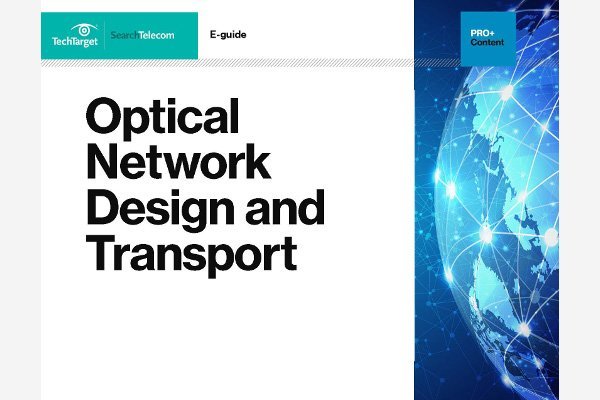 Optical Network Design and Transport 101
Gain best practices for optical network design – including access, metro and core network issues affecting fiber deployment – as well as 3-part overview of DWDM optical network transport.
By submitting your personal information, you agree that TechTarget and its partners may contact you regarding relevant content, products and special offers.
You also agree that your personal information may be transferred and processed in the United States, and that you have read and agree to the Terms of Use and the Privacy Policy.
Explicit support for bidirectional paths;
Support for MPLS-only data plane (without the need to run IP);
Support for management plane LSP setup (as opposed to control plane LSP setup used in today's MPLS networks).
It is too early in the development cycle of MPLS-TP to allow us to get into technical details, but the broad picture can be extracted from the Requirements of an MPLS Transport Profile (RFC 5654) and the related framework documents.
MPLS-TP is a subset of the MPLS technology. Therefore, it's possible to build parallel IP+MPLS and MPLS-TP networks on the same physical infrastructure, one offering IP and MPLS-based VPN transport and the other one offering traditional circuit-based services. I don't expect to see many providers using this approach. Those that are embracing IP+MPLS wholeheartedly are already offering legacy services across their new MPLS networks.
More conservative service providers might opt to upgrade their existing SONET/SDH/DWDM transport network to MPLS-TP. Those providers will probably retain the separation between tightly-managed transport network (where every action is triggered by the central management software) and the more dynamic IP+MPLS network, which will be just one of many clients of the MPLS-TP network. I suspect that these service providers will be left with a single client of their MPLS-TP network in the long run, as most end-user traffic (including voice) will be migrated to IP anyway … unless, of course, they choose to focus on the fixed-bandwidth-reselling business, where the static nature of MPLS-TP will definitely be beneficial.
Dig Deeper on Telecom Resources
PRO+
Content
Find more PRO+ content and other member only offers, here.
Telecom networking expert Ivan Pepelnjak breaks down the speed, bandwidth and security benefits of moving from a simple cable Internet connection to ...continue reading
Telecom networking expert Ivan Pepelnjak details the similarities and differences between Infrastructure as a Service (IaaS) and multi-tenant ...continue reading
Despite some users' concerns, Provider Backbone Bridging (PBB) really is ready for prime-time network deployment, according to telecom networking ...continue reading
Have a question for an expert?
Please add a title for your question
Get answers from a TechTarget expert on whatever's puzzling you.