Q
What are the benefits of data center consolidation for cloud providers?
The benefits of data center consolidation for cloud providers cover a range of optimization opportunities, according to cloud expert Chip Popoviciu.
Looking for something else?
TECHNOLOGIES
What are the benefits of data center consolidation for cloud providers?
Cloud providers should consolidate data centers for optimization reasons. Optimizations can range from basic things, such as lower electricity costs, to the benefits of economies of scale. After all, in the absence of very specialized offerings, cloud providers must stay focused on reducing the cost of operations. Of course, consolidation should not be taken to the extreme by having only two data centers. Depending on their data center footprints, cloud providers must pay attention to latency of service to ensure a good experience for customers in all geographical areas they serve.

Download this free guide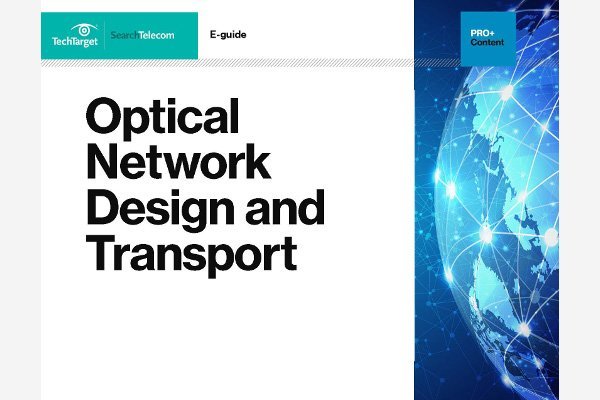 Optical Network Design and Transport 101
Gain best practices for optical network design – including access, metro and core network issues affecting fiber deployment – as well as 3-part overview of DWDM optical network transport.
By submitting your personal information, you agree that TechTarget and its partners may contact you regarding relevant content, products and special offers.
You also agree that your personal information may be transferred and processed in the United States, and that you have read and agree to the Terms of Use and the Privacy Policy.
Dig Deeper on Next-Generation Network Architecture
PRO+
Content
Find more PRO+ content and other member only offers, here.
Many new technologies are driving the need for IPv6 deployment, and the Internet of Things may be the biggest driver. IPv6 expert Ciprian Popoviciu ...continue reading
If services providers want to improve their cloud services and build large-scale cloud infrastructures, they must look to IPv6. IPv6 expert Ciprian ...continue reading
As the transition to IPv6 looms, the need for OpenStack to be IPv6-ready is greater than ever. Expert Ciprian Popoviciu explains the steps being ...continue reading
Have a question for an expert?
Please add a title for your question
Get answers from a TechTarget expert on whatever's puzzling you.