Q
What was the point of decoupling OpenStack Nova and networking?
Some things don't work better together, such as OpenStack Nova and networking. Find out the significance of their decoupling in this expert response.
Looking for something else?
TECHNOLOGIES

PRODUCTS
What was the significance of splitting networking out of OpenStack Nova into its own API?
Not everything works better together, and this is true for networking and OpenStack Nova. Networking was previously hardcoded in a piece of Nova -- OpenStack's compute component -- in an arrangement that hindered the ability of networking and other infrastructure areas to evolve independently of one another because developers were forced to alter both compute and network features of OpenStack together.

Download this free guide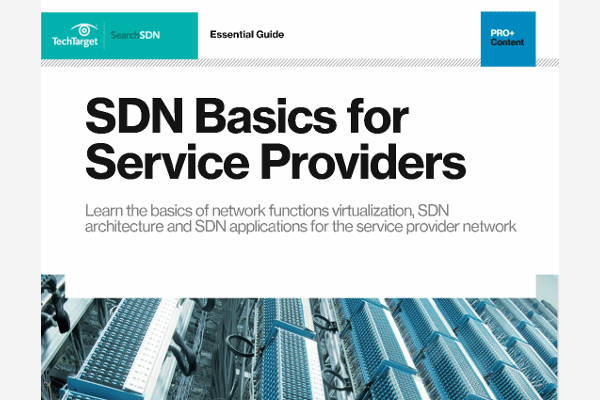 SDN Basics for Service Providers
Before software-defined networking can be utilized to cut costs and increase network speed and flexibility, service providers have to understand the fundamentals first. Access this essential guide to learn SDN and NFV basics from terminology to technology choices and the challenges service providers face with SDN environments.
By submitting your email address, you agree to receive emails regarding relevant topic offers from TechTarget and its partners. You can withdraw your consent at any time. Contact TechTarget at 275 Grove Street, Newton, MA.
You also agree that your personal information may be transferred and processed in the United States, and that you have read and agree to the Terms of Use and the Privacy Policy.

OpenStack's contributors recognized this fact and decoupled the two technologies by breaking networking into its own set of application program interfaces, dubbed Quantum, with the September 2012 release of OpenStack Folsom, the open source project's sixth software release. This move has far-reaching significance. Quantum will inspire commercial products that will eventually address Layer 4-7 services, and these integrated products will start to play a role in the world of virtual networking.
Do you need advice? Submit your cloud computing questions for our cloud experts to answer.
Dig Deeper on Cloud Networks
Have a question for an expert?
Please add a title for your question
Get answers from a TechTarget expert on whatever's puzzling you.