Definition
BGP (Border Gateway Protocol)
BGP (Border Gateway Protocol) is a protocol for exchanging routing information between gateway hosts (each with its own router) in a network of autonomous systems. BGP is often the protocol used between gateway hosts on the Internet. The routing table contains a list of known routers, the addresses they can reach, and a cost metric associated with the path to each router so that the best available route is chosen.

Download this free guide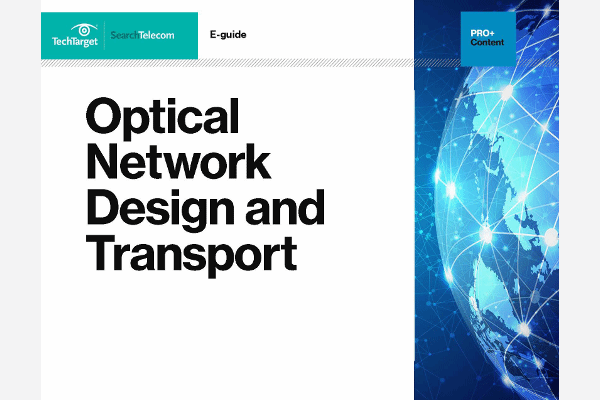 Optical Network Design and Transport 101
Gain best practices for optical network design – including access, metro and core network issues affecting fiber deployment – as well as 3-part overview of DWDM optical network transport.
By submitting your email address, you agree to receive emails regarding relevant topic offers from TechTarget and its partners. You can withdraw your consent at any time. Contact TechTarget at 275 Grove Street, Newton, MA.
You also agree that your personal information may be transferred and processed in the United States, and that you have read and agree to the Terms of Use and the Privacy Policy.

Hosts using BGP communicate using the Transmission Control Protocol (TCP) and send updated router table information only when one host has detected a change. Only the affected part of the routing table is sent. BGP-4, the latest version, lets administrators configure cost metrics based on policy statements. (BGP-4 is sometimes called BGP4, without the hyphen.)
BGP communicates with autonomous (local) networks using Internal BGP (IBGP) since it doesn't work well with IGP. The routers inside the autonomous network thus maintain two routing tables: one for the interior gateway protocol and one for IBGP. BGP-4 makes it easy to use Classless Inter-Domain Routing (CIDR), which is a way to have more addresses within the network than with the current IP address assignment scheme.
BGP is a more recent protocol than the Exterior Gateway Protocol (EGP).
See also: Interior Gateway Protocol (IGP), Open Shortest Path First (OSPF) interior gateway protocol
Continue Reading About BGP (Border Gateway Protocol)
Dig Deeper on Telecom Routing and Switching