DSLAM (Digital Subscriber Line Access Multiplexer) definition
A DSLAM (Digital Subscriber Line Access Multiplexer) is a network device, usually at a telephone company central office, that receives signals from multiple customer Digital Subscriber Line (DSL) connections and puts the signals on a high-speed backbone line using multiplexing techniques. Depending on the product, DSLAM multiplexers connect DSL lines with some combination of asynchronous transfer mode (ATM), frame relay, or Internet Protocol networks. DSLAM enables a phone company to offer business or homes users the fastest phone line technology (DSL) with the fastest backbone network technology (ATM).
Virtualizing Network Functions: Could NFV Mean Network Nirvana?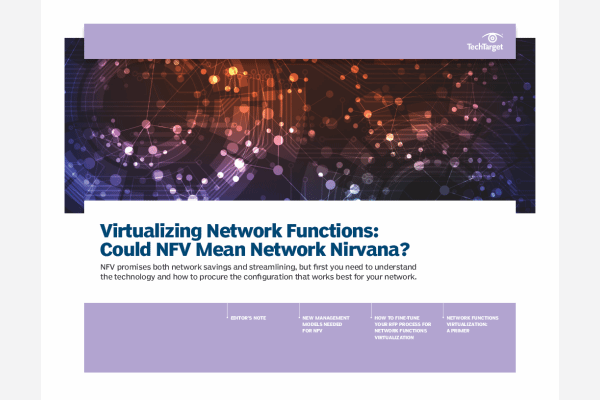 An exploration of Network Functions Virtualization (NFV) basics, covering how NFV fits into existing network systems, and how to procure the configuration that works best for your network.
By submitting your email address, you agree to receive emails regarding relevant topic offers from TechTarget and its partners. You can withdraw your consent at any time. Contact TechTarget at 275 Grove Street, Newton, MA.
You also agree that your personal information may be transferred and processed in the United States, and that you have read and agree to the Terms of Use and the Privacy Policy.