Essential Guide
Understanding the cloud service broker model
A comprehensive collection of articles, videos and more, hand-picked by our editors
cloud federation
Cloud federation is the practice of interconnecting service providers' cloud environments to load balance traffic and accommodate spikes in demand.
FROM THE ESSENTIAL GUIDE:
Cloud federation is the practice of interconnecting the cloud computing environments of two or more service providers for the purpose of load balancing traffic and accommodating spikes in demand.
Virtualizing Network Functions: Could NFV Mean Network Nirvana?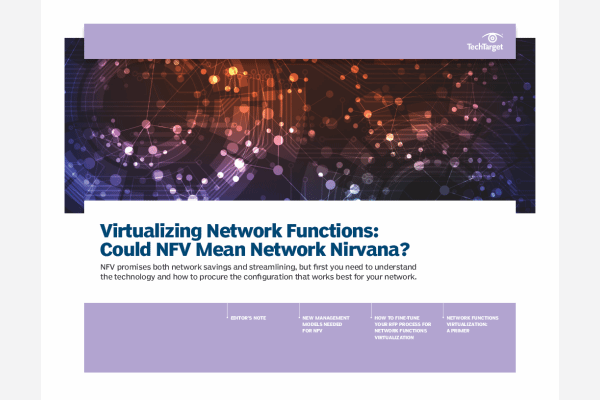 An exploration of Network Functions Virtualization (NFV) basics, covering how NFV fits into existing network systems, and how to procure the configuration that works best for your network.
By submitting your personal information, you agree to receive emails regarding relevant products and special offers from TechTarget and its partners. You also agree that your personal information may be transferred and processed in the United States, and that you have read and agree to the Terms of Use and the Privacy Policy.

Cloud federation requires one provider to wholesale or rent computing resources to another cloud provider. Those resources become a temporary or permanent extension of the buyer's cloud computing environment, depending on the specific federation agreement between providers.
Cloud federation offers two substantial benefits to cloud providers. First, it allows providers to earn revenue from computing resources that would otherwise be idle or underutilized. Second, cloud federation enables cloud providers to expand their geographic footprints and accommodate sudden spikes in demand without having to build new points-of-presence (POPs).
Service providers strive to make all aspects of cloud federation—from cloud provisioning to billing support systems (BSS) and customer support— transparent to customers. When federating cloud services with a partner, cloud providers will also establish extensions of their customer-facing service-level agreements (SLAs) into their partner provider's data centers.
Continue Reading About cloud federation