tru2way
Tru2way is the trade name for a technology that facilitates interactive TV and the convergence of digital television (DTV) with other communications devices... (Continued)
Looking for something else?
Tru2way is the trade name for a software platform that permits the integration of set-top box functionality into TVs and other viewing devices. According to the National Cable and Telecommunications Association, Tru2way is a Java-based platform that serves as a universal translator for interactive TV guides, video-on-demand, games and other new interactive (two-way) applications.
Virtualizing Network Functions: Could NFV Mean Network Nirvana?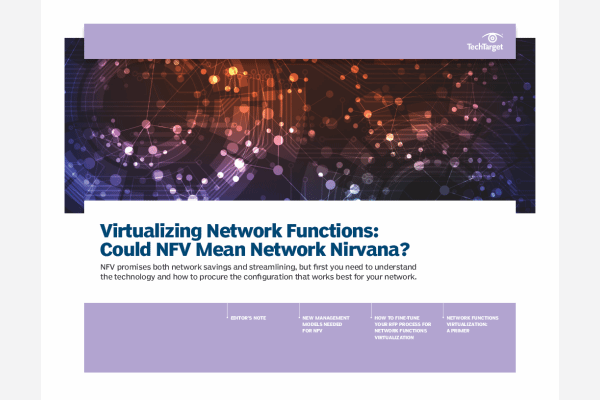 An exploration of Network Functions Virtualization (NFV) basics, covering how NFV fits into existing network systems, and how to procure the configuration that works best for your network.
By submitting your personal information, you agree to receive emails regarding relevant products and special offers from TechTarget and its partners. You also agree that your personal information may be transferred and processed in the United States, and that you have read and agree to the Terms of Use and the Privacy Policy.

Tru2way is under development by Cable Television Laboratories, Inc. of Louisville, Colorado, USA, in cooperation with several other companies. It is an extension of the OpenCable platform.
Continue Reading About tru2way