Route maps and routing policy
Route maps and how to configure them for routing policies is explained. This chapter also discusses redistribution, quality of service, and route tagging.
This Article Covers
RELATED TOPICS
Looking for something else?
Route maps are similar to access lists; they both have criteria for matching the details of certain packets and an action of permitting or denying those packets. Unlike access lists, though, route maps can add to each "match" criterion a "set" criterion that actually changes the packet in a specified manner, or changes route information in a specified manner. Route maps also allow you more options for matching a given packet. Altogether, route maps are a powerful tool for creating customized routing policies in your network.

Download this free guide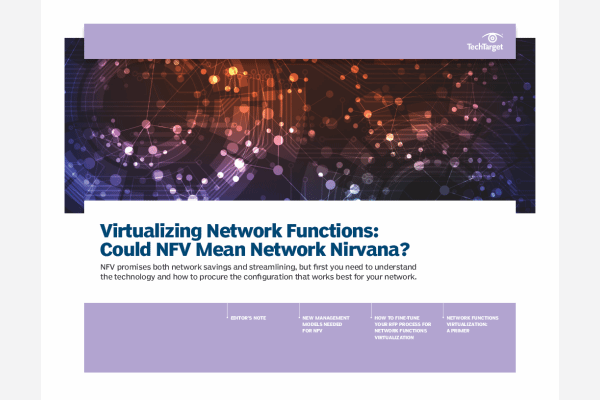 Download Now: Virtualizing Network Functions Handbook
NFV promises both network savings and streamlining, but first you need to understand the technology and how to procure the configuration that works best for your network.
By submitting your personal information, you agree that TechTarget and its partners may contact you regarding relevant content, products and special offers.
You also agree that your personal information may be transferred and processed in the United States, and that you have read and agree to the Terms of Use and the Privacy Policy.
This chapter excerpt from Routing TCP/IP by Jeff Doyle and Jennifer DeHaven Carroll covers the following topics with several case study examples:
Configuring route maps
Redistribution
Quality of service
Route tagging
IPv6 redistribution
Read the rest of Route maps and routing policy in this PDF.
---
Excerpted from Routing TCP/IP by Jeff Doyle and Jennifer DeHaven Carroll (ISBN: 158705202). Copyright 2005, Cisco Press. All rights reserved.