MetroPCS deploys new subscriber Web portal to raise mobile ARPU
As MetroPCS launched its LTE network last year, it revamped its legacy mobile Web portal with artificial intelligence to improve subscriber loyalty and boost mobile ARPU.
This Article Covers
RELATED TOPICS
Looking for something else?
The ability to ensure flawless call quality, spotless network coverage and fast data speeds only scrapes the surface of what wireless carriers must deliver today. Competing in today's wireless market requires carriers to enrich the mobile customer experience with next-generation services, applications and platforms. As MetroPCS Communications Inc. launched its Long-Term Evolution (LTE) network last year, the prepaid carrier revamped its legacy mobile Web portal with artificial intelligence to improve subscriber loyalty and boost mobile average revenue per user (ARPU).

Download this free guide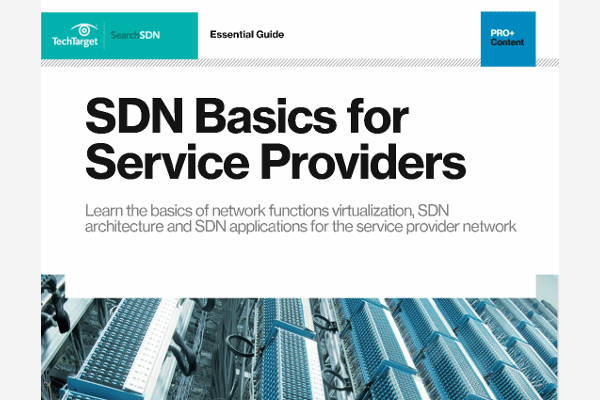 SDN Basics for Service Providers
Before software-defined networking can be utilized to cut costs and increase network speed and flexibility, service providers have to understand the fundamentals first. Access this essential guide to learn SDN and NFV basics from terminology to technology choices and the challenges service providers face with SDN environments.
By submitting your email address, you agree to receive emails regarding relevant topic offers from TechTarget and its partners. You can withdraw your consent at any time. Contact TechTarget at 275 Grove Street, Newton, MA.
You also agree that your personal information may be transferred and processed in the United States, and that you have read and agree to the Terms of Use and the Privacy Policy.

It's that personalization aspect that we felt would bring people back to the portal and make them loyal to the portal, which is a good thing for us because ... then we can monetize the portal with other products.

Gavin Throckmorton
Director of Digital Media and MobileWEB, MetroPCS
"Our legacy Web portal was what we'd [call] sufficient in the experience it provided the customer … and it was appropriate for a legacy 2G network," said Gavin Throckmorton, director of digital media and MobileWEB at MetroPCS. "But we knew with the throughput and capacity of a 4G network and the type of handsets that would be on that network -- smartphones with advanced operating systems, faster processors, bigger screens -- we want to provide a more [modern] look and feel."
MetroPCS filters its subscribers who are accessing the Internet from their feature phones or smartphones through a mobile Web portal, MetroWEB. The legacy portal presented every subscriber a cookie-cutter homepage featuring links to partner websites and retailers selling virtual goods, such as ringtones. MetroPCS shares revenue with these partners, based on clicks or purchases that come from its portal, Throckmorton said.
Many subscribers bypassed the partner links in the portal and opted to go straight to the Internet browser for their preferred websites, costing MetroPCS mobile ARPU opportunities, he said. MetroWEB had become an obstacle for subscribers, rather than a useful gateway to the Internet.
"If somebody [was] a Yahoo News user, it may typically take three or four clicks for them to get to Yahoo News," Throckmorton said. "We wanted to build more efficiency into our mobile Web experience."
Can slick mobile portals promote mobile ARPU?
MetroPCS' decision to upgrade its legacy 3G network from Code-Division Multiple Access (CDMA) to LTE was only one part of its comprehensive 4G strategy. The carrier also wanted to launch more advanced services to increase mobile ARPU, Throckmorton said.
The first advanced service was MetroSTUDIO, a digital media service with streaming and downloadable music that MetroPCS announced along with its LTE network in September 2010. The mobile Web portal was the next service targeted for an upgrade.
MetroPCS tapped its billing support systems (BSS) vendor, Amdocs, which had deployed and continues to manage MetroPCS' customer experience systems, for the portal reboot in October. Amdocs' Personalized Portal software -- acquired from ChangingWorlds In 2008 -- replaced MetroPCS' flat and uniform legacy portal. The new portal uses artificial intelligence to deliver a unique display to every subscriber.
"The portal changes based on your behavior, so if I go to Yahoo News repeatedly, Yahoo News shows up very visibly on the portal," Throckmorton said. "It's that personalization aspect that we felt would bring people back to the portal and make them loyal to the portal, which is a good thing for us because if we have their captive attention ... then we can monetize the portal with other products."
Even if MetroPCS has no partnership with a subscriber's most-visited links, the carrier still sees value to providing a direct link from the portal because the subscriber is no longer bypassing it completely, he said. Instead, the information is presented very conveniently to users while exposing them to other mobile ARPU opportunities, such as virtual goods purchases.
"One of our goals was to make the portal sticky and attractive so people would want to come back to it because it would add value … and provide a better user experience," Throckmorton said.
MetroPCS needed the new portal to be backwards-compatible for 3G subscribers since the carrier only supports two handsets on its LTE network today, said Karah Schmitz, product manager at MetroPCS. Smartphone users receive a more graphics-intensive view of the portal than feature phone users, but all subscribers receive the same level of personalization, she said.
Amdocs deployed the portal with MetroPCS and provides ongoing support and maintenance for it as a managed service. Working with Amdocs, MetroPCS will measure the new portal's success by analyzing mobile data traffic that originates from within the portal versus off-portal Internet traffic.
Throckmorton declined to share any results thus far, saying the deployment was too early to yield useful data. He said MetroPCS plans to focus its analysis on traffic from Android devices, of which it only has four -- one for its 4G network, the other three for 3G.
"That's really the base we need to look at closely because the Android handset customer can more easily bookmark off-portal sites," he said. "Once our Android handset base grows over time, we have to have a couple more months of measurement … to see if the portal is [retaining subscribers] or if [the portal traffic] is a very small percentage of what's happening on the mobile Internet, which tells us they may start at our portal but not want to stay."
Let us know what you think about the story; email: Jessica Scarpati, News Writer.
Dig Deeper on Telecom OSS and BSS