Guido Vrola - Fotolia
News
Stay informed about the latest enterprise technology news and product updates.
Recap: VoLTE driving VoIP market; optical network market grows
In this news recap: VoLTE services are driving new growth in the VoIP equipment market, while Google pushes for the FCC not to regulate interconnection agreements with ISPs.
This Article Covers
RELATED TOPICS
In telecom news, the global service provider VoIP and IP multimedia subsystem equipment market saw growth this year as more providers offer VoLTE services. Meanwhile, the global optical network market saw slight growth, thanks to demand for high-speed optical infrastructures and 100G interfaces.

Download this free guide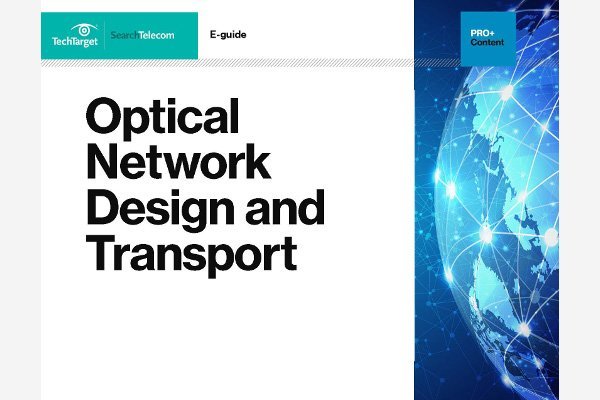 Optical Network Design and Transport 101
Gain best practices for optical network design – including access, metro and core network issues affecting fiber deployment – as well as 3-part overview of DWDM optical network transport.
By submitting your personal information, you agree that TechTarget and its partners may contact you regarding relevant content, products and special offers.
You also agree that your personal information may be transferred and processed in the United States, and that you have read and agree to the Terms of Use and the Privacy Policy.
Google has asked the Federal Communications Commission not to regulate interconnection agreements between content providers and Internet service providers, regardless of how the commission votes on net neutrality.
VoLTE driving VoIP and IMS equipment market
The global service provider VoIP and IP multimedia subsystem (IMS) equipment market grew 12% in 2014 as Voice over LTE (VoLTE) grows in popularity, according to a new Infonetics Research report.
The market grew to $4.2 billion as carriers look to make their networks simpler and more cost-effective, as well as offer next-generation services.
"The service provider VoIP and IMS market posted solid growth in 2014 due to VoLTE deployments and network transformation projects. We feel positive about 2015 with VoLTE activity continuing and Voice over Wi-Fi beginning to ramp," said Diane Myers, principal analyst for VoIP, UC and IMS at Infonetics Research.
Infonetics found that 15 carriers, including AT&T, Verizon and NTT DoCoMo, have launched commercial VoLTE services in parts of the U.S., Asia and Europe. Infonetics predicted that the global service provider VoIP and IMS equipment market will grow to $4.6 billion by 2019.
Optical network market sees slight growth
The global optical network market saw some growth in the fourth quarter of 2014, taking in $3.375 billion in revenue, according to a report from ACG Research.
The market saw annual revenue of $13.1 billion, a 0.9% increase from last year. The growth is being driven by a demand for high-speed optical infrastructure, with increased sales of 100G interfaces in the metro and long-haul wavelength division multiplexing (WDM) segments to support 4G and mobile Internet.
"The 4Q revenue jump has been observed within the optical market for the last three out of four years. The year-over-year growth indicates a slight increase of spending, but not necessarily a bullish market," said Dennis Ward, principal optical analyst at ACG.
According to the report, service provider software-defined networking and network functions virtualization, combined with packet-optical transport system (P-OTS) and metro WDM, are gaining traction in network infrastructure selection and deployment. The P-OTS segment saw a $0.5 billion run rate, a 28.9% increase from 2013. The metro WDM maintained its $1 billion run rate but decreased 9.2% over the last year.
Google to FCC: Don't regulate interconnect deals
Google has asked the FCC to not regulate interconnection agreements between content providers, like Google and Netflix, and Internet service providers.
If the FCC votes in favor of reclassifying broadband services under Title II on Feb. 26, the commission would have the right to regulate the behavior of ISPs and the deals they make with content providers. ISPs like Comcast and Verizon have already signed interconnect deals with some content providers to ensure better connections to their networks.
In an FCC filing, Google's Director of Communications Law Austin Schlick wrote that regardless of the decision the FCC makes with Title II reclassification, the commission should not attempt to regulate the deals.
Schlick wrote that the deals are individually negotiated and "could not support classification of a common carriage service provider to Google or any other edge provider."
In June, the FCC began investigating the terms of these interconnect deals, as they have been criticized for creating Internet "fast lanes." At the time, FCC Chair Tom Wheeler said the FCC was only collecting information and would not make any regulatory decisions.
Dig Deeper on Business Issues, ARPU and ROI
PRO+
Content
Find more PRO+ content and other member only offers, here.