CloudCast Weekly: Green clouds on the horizon, SDN meets SLAs
Are green clouds feasible? How does SDN affect SLAs? In this podcast, our editors and reporters delve into these issues as they discuss what's new on SearchCloudProvider.com.
Looking for something else?
TECHNOLOGIES
Green clouds aren't just freaky weather phenomena, and the combination of software-defined networking (SDN) and service-level agreements (SLAs) isn't just a recipe for alphabet soup.

Download this free guide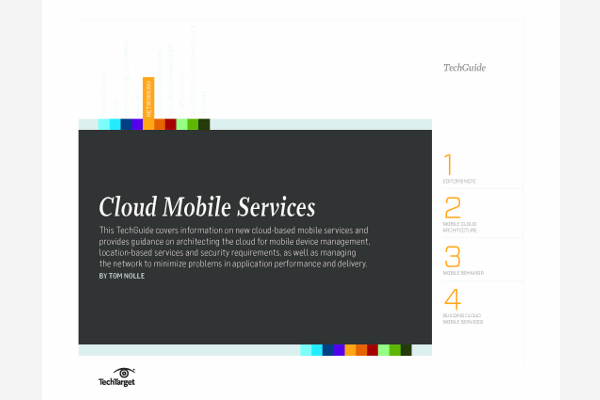 Download Our Guide to Cloud Mobile Services
Find information on cloud-based mobile services, and learn how to architect the cloud for mobile device management, as well as manage the network to minimize problems in app performance.
By submitting your email address, you agree to receive emails regarding relevant topic offers from TechTarget and its partners. You can withdraw your consent at any time. Contact TechTarget at 275 Grove Street, Newton, MA.
You also agree that your personal information may be transferred and processed in the United States, and that you have read and agree to the Terms of Use and the Privacy Policy.

In this week-in-review podcast, our editors and reporters discuss what's new on SearchCloudProvider.com for the week of June 25. Join site editor Jessica Scarpati, news writer Gina Narcisi, assistant editor Kara Deyermenjian and feature writer Michael Morisy as they go over:
Dig Deeper on Cloud Networks