Problem solve
Get help with specific problems with your technologies, process and projects.
NSN moves on up with major 4G wireless and optical networking moves
By buying bankrupt Nortel's wireless network infrastructure unit for a rock-bottom price, Nokia Siemens Networks (NSN) stands to gain an expanded North American footprint and a 4G LTE migration advantage. Add optical networking cooperation and a Carrier Ethernet joint venture with Juniper, and NSN is clearly making its move.
This Content Component encountered an error

In the last few days, Nokia Siemens Networks (NSN) has put itself on everyone's radar with its plans to buy Nortel's wireless carrier network infrastructure division for $650 million – a good deal by any estimation. Then came the news that NSN has yet another joint venture in place with Juniper Networks to build a new optical and IP networking solution, which only adds to the Juniper/NSN joint venture announced earlier this month so the two companies can boost their Carrier Ethernet footprints.

In the optical venture, Juniper brings its IP routing expertise and NSN brings Wavelength Division Multiplexing (WDM) transport technology. Juniper and NSN are now planning to integrate long-haul DWDM optical interfaces with Juniper routers, both through GMPLS control plane and management integration and in the form of an interoperable line card for the T-series routers.

Download this free guide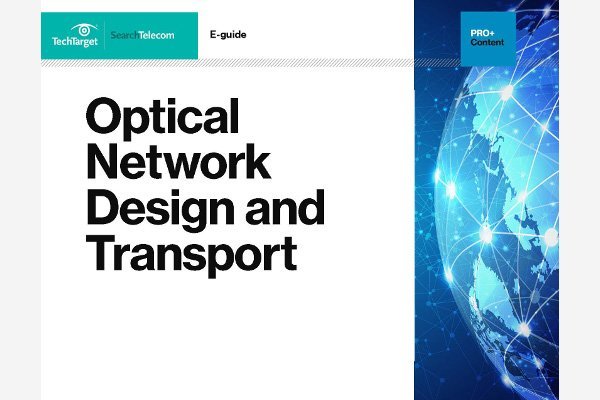 Optical Network Design and Transport 101
Gain best practices for optical network design – including access, metro and core network issues affecting fiber deployment – as well as 3-part overview of DWDM optical network transport.

By submitting your personal information, you agree that TechTarget and its partners may contact you regarding relevant content, products and special offers.

You also agree that your personal information may be transferred and processed in the United States, and that you have read and agree to the Terms of Use and the Privacy Policy.

"It now appears the connection (between the two companies) will be both closer and broader in scope," according to CIMI Corp. President Tom Nolle. "We think a cooperative fit would be good for both companies if NSN could overcome the cultural conservatism in positioning and let Juniper do the heavy lifting."

NSN gains from Nortel CDMA and LTE wireless buy

Nortel's wireless carrier network infrastructure division may bring in a paltry $650 million if the Nokia Siemens Networks (NSN) deal goes through. By all accounts, NSN -- the joint venture of Nokia Corp and Siemens AG -- will be getting a really good deal out of Nortel's bankruptcy.

The deal sets a low bar, according to The Wall Street Journal, which is pretty clear, considering Nortel was once valued at $250 billion.

NSN stands to gain Nortel's CDMA and LTE assets. Nortel's CDMA unit earned $700 million a year – and that was while it was in decline, according to WSJ. The big 4G LTE migration is supposed to start next year, and NSN is gathering firepower for that.

Why the excitement about CDMA as the hype builds about 4G LTE and WiMax? "The synergy for NSN is in the CDMA positioning that Nortel has and the presence in key accounts in North America where NSN has very little footprint," Nolle told us.

Of major importance is Nortel's long-term relationship with Verizon Wireless. In 2007, NSN won a contract award from Verizon Wireless for IMS, and the Nortel acquisition could only build on this relationship.

While Nortel accepted the NSN offer late last week, plenty of other players are interested in the Nortel wireless business, particularly Ericsson and Huawei, Nolle added. But will they intercept NSN's bargain-basement win?

"It's pretty likely that Nortel had discussions with both prior to "accepting" this bid. But the law requires that there be an auction here, and there is always a chance someone else will enter a higher bid than the current NSN offer. If that happens, though, I'd expect that NSN would just bid higher," Nolle said.

All of this means that NSN could easily make its money back in a year, and is getting a wireless research organization in the bargain. As part of the deal, an estimated 2,500 Nortel employees could transfer to NSN, and about 400 of them conduct LTE research and development.



Dig Deeper on Telecom Resources
PRO+
Content
Find more PRO+ content and other member only offers, here.