Problem solve
Get help with specific problems with your technologies, process and projects.
VoiceCon declines, but enterprise wireless solutions claim spotlight
Once one of the premier voice communications trade shows, VoiceCon has slipped, one analyst argues. But even in its decline, evidence is mounting that enterprises have warmed to the potential of wireless solutions and unified communications.
This Article Covers
RELATED TOPICS
It is interesting that VoiceCon 2010 was held at the same time as CTIA. Once one of the premier trade shows devoted to voice communications technology, VoiceCon has devolved into a rather tired and abbreviated gathering whose principal claim to fame is the extent to which it pushes open source standards for telecom service delivery.

Download this free guide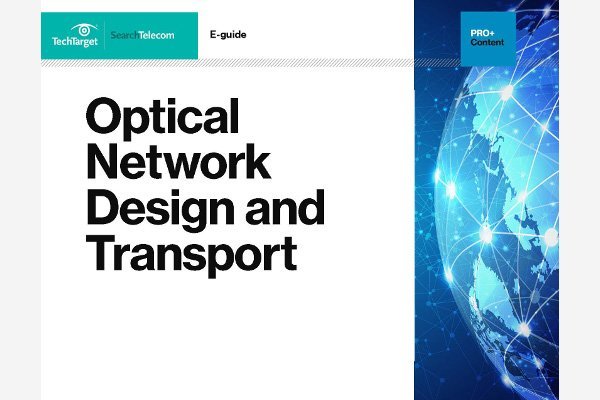 Optical Network Design and Transport 101
Gain best practices for optical network design – including access, metro and core network issues affecting fiber deployment – as well as 3-part overview of DWDM optical network transport.

By submitting your personal information, you agree that TechTarget and its partners may contact you regarding relevant content, products and special offers.

You also agree that your personal information may be transferred and processed in the United States, and that you have read and agree to the Terms of Use and the Privacy Policy.

This year's opening keynote by Avaya CEO Kevin Kennedy was indicative of exactly where VoiceCon has gone -- which is to wireless solutions. Rather than pronounce any new vision, Kennedy instead used his time to make a plea for greater acceptance of Session Initiation Protocol (SIP) for service delivery. The highlight of the talk came when he demonstrated how SIP could enable unified communications over a smartphone.

Wherever one looked, the glitz in vendors' demonstrations almost always involved pulling out a wireless device to show how fixed communications could be extended to the wireless space. Interestingly, the largest booths all seemed to feature vendors that provide wireless solutions.

Goodbye to the old VoiceCon, hello to enterprise focus

This points to the growing irrelevance of pure voice communications in the telecommunications industry, specifically in business communications.

Unified communications -- which extends the concept of communications to include email, texting, social networking and wireless solutions -- is now much more relevant with respect to conducting business and supporting business processes. Undoubtedly, this is why the old VoiceCon is no more.

Going forward, the show's new name will be Enterprise Connect; the idea being, I suppose, that the focus was pretty much always on the enterprise. Now, that notion is explicit; but the timing couldn't be worse. Enterprise has been morphing for some time, and the new enterprise looks a lot more like a small to medium-sized business. Such an enterprise values mobility as much as, if not more than, flexible fixed phone systems.

Enterprises move toward wireless solutions

Nevertheless, this year's VoiceCon did yield good news for the wireless crowd. In particular, there was a definite sense that many enterprises are waking up to the profound impact that flexible communications -- especially wireless solutions -- can have on the dynamics of conducting business. In fact, the real buzz from VoiceCon is that enterprises have finally realized that the virtue of advanced telecommunications lies in driving telecom revenue rather than cost-cutting.

It is unfortunate that this message has not received a lot of attention. After spending as much time talking to attendees as vendors, though, I discovered that -- almost universally -- the feeling is that cost-cutting has gone about as far as it can go. What's needed is a focus on enabling revenue generation. The vendor stories are beginning to resonate with that notion, and wireless solutions have a major part to play.

Returning to Kennedy's VoiceCon-opening keynote, showcasing the ability of SIP-based unified communications to extend a conference call to a smartphone explicitly demonstrated that including on-the-go decision-makers who may be accessible only by cell phone can have great value in terms of accelerating business processes. The irony is that the demonstrated value had less to do with SIP and more to do with the value of mobility.

About the author: Mike Jude is a program manager at Stratecast/Frost & Sullivan in charge of the consumer communication services practice. He brings 30 years of experience in technology management in manufacturing, wide area network design, intellectual property management and public policy. Jude holds degrees in electrical engineering and engineering management and a Ph.D. in decision analysis. He is co-author of The Case for Virtual Business Processes: Reduce Costs, Improve Efficiencies and Focus on Your Core Business, Cisco Press, 2003.



PRO+
Content
Find more PRO+ content and other member only offers, here.