Meet the Editors
SearchTelecom.com has a team of dedicated editors who bring you the best telecom information on the web. Our staff keeps in constant contact with users and top technical experts to bring you a stream of fresh, useful content. Here's a look at who's behind the site: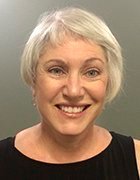 Kate Gerwig Editorial Director kgerwig@techtarget.com
As editorial director of TechTarget's Networking Media Group, Kate works closely with the editorial staff to develop relevant content for enterprise networking and communications service provider audiences, including hardware and software network technologies and trends, wireless networking, data center and branch office network architecture, and cloud networking. Before joining TechTarget in 2007, Kate covered telecommunications and the Internet for more than 15 years for a variety of magazines, websites and wire services. She was also the executive editor of Tele.com magazine, principal analyst of enterprise network services at Current Analysis, Inc., and a senior editor at CMP custom publishing, where she worked with a wide variety of technology clients targeting enterprise customers.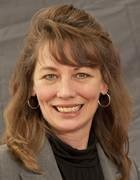 Kara Gattine Executive Managing Editor kgattine@techtarget.com
In her role as executive managing editor, Kara coordinates and oversees the creation, editing and production of editorial projects along with the site teams and contributing writers, leveraging that into comprehensive site features and multimedia for the websites in the Networking and Security Media Groups including; SearchNetworking.com, SearchSecurity.com, SearchUnifiedCommunications.com and SearchCloudSecurity.com. She works closely with the editors to keep the sites focused on the information needs of networking and security professionals and IT decision-makers. With 17 years of experience in computer technology and more than 12 years of experience covering the networking, security and mobile markets with TechTarget, Kara understands the critical issues that enterprise networking and security pros face and delivers quality content that will help them address their greatest challenges.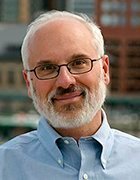 Chuck Moozakis Editor at Large cmoozakis@techtarget.com
Chuck Moozakis is the editor at large of the Networking Media Group. Chuck has covered networking, telecommunications, new media and print production technologies for more than 25 years. Prior to joining TechTarget, Chuck was editor-in-chief at News & Tech and also served as senior editor for InternetWeek.