Q
How do cloud elasticity and cloud scalability differ?
Cloud elasticity and cloud scalability are both characteristics of cloud services, but support different goals, says cloud expert Chip Popoviciu.
What is the difference between cloud elasticity and cloud scalability?
These two characteristics of cloud services address two different timeframes in the lifecycle of a business. Cloud elasticity supports short-term, tactical needs, while cloud scalability supports long-term, strategic needs.

Download this free guide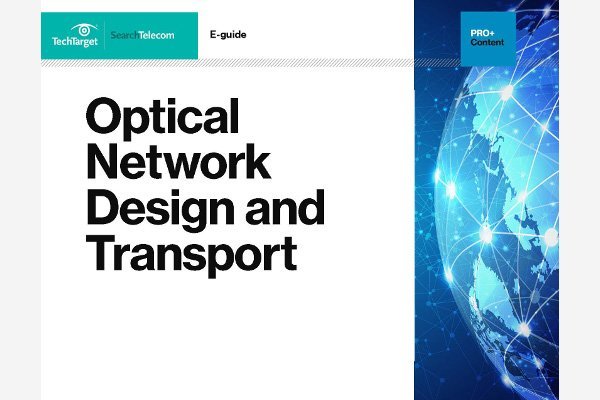 Optical Network Design and Transport 101
Gain best practices for optical network design – including access, metro and core network issues affecting fiber deployment – as well as 3-part overview of DWDM optical network transport.
By submitting your personal information, you agree that TechTarget and its partners may contact you regarding relevant content, products and special offers.
You also agree that your personal information may be transferred and processed in the United States, and that you have read and agree to the Terms of Use and the Privacy Policy.
Cloud elasticity enables businesses to dynamically mitigate variability in demand, along with the peaks and valleys in the demand for an IT service, regardless of whether that service is delivered to internal or external customers. Cloud scalability, on the other hand, enables businesses to meet expected demand for services without the need for large, up-front investments in infrastructure. A healthy business will have its ups and downs over short periods of time, but will continuously go up in the long run.
Dig Deeper on Cloud Networks
Many new technologies are driving the need for IPv6 deployment, and the Internet of Things may be the biggest driver. IPv6 expert Ciprian Popoviciu ... Continue Reading
If services providers want to improve their cloud services and build large-scale cloud infrastructures, they must look to IPv6. IPv6 expert Ciprian ... Continue Reading
As the transition to IPv6 looms, the need for OpenStack to be IPv6-ready is greater than ever. Expert Ciprian Popoviciu explains the steps being ... Continue Reading
Have a question for an expert?
Please add a title for your question
Get answers from a TechTarget expert on whatever's puzzling you.