Q
Is cloud scalability one of the advantages of IPv6?
The advantages of IPv6 -- from its vast address space to its use of multicast -- can boost cloud scalability, says networking expert Ciprian Popoviciu.
Do the advantages of IPv6 include cloud scalability? If so, how?
The cloud, particularly cloud provider environments, would not be able to scale to what we envision it to be without the resources and capabilities of IPv6.

Download this free guide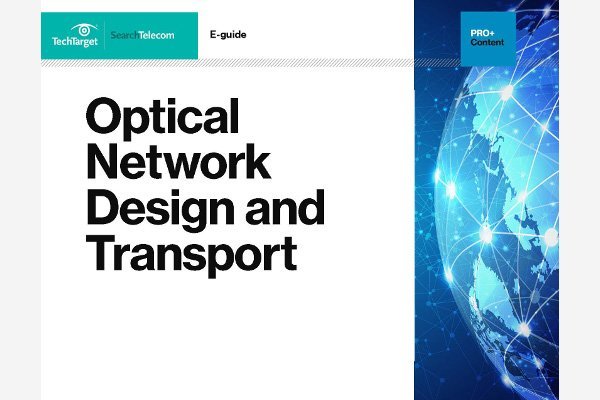 Optical Network Design and Transport 101
Gain best practices for optical network design – including access, metro and core network issues affecting fiber deployment – as well as 3-part overview of DWDM optical network transport.
By submitting your personal information, you agree that TechTarget and its partners may contact you regarding relevant content, products and special offers.
You also agree that your personal information may be transferred and processed in the United States, and that you have read and agree to the Terms of Use and the Privacy Policy.
The vast pool of Internet Protocol version 6 (IPv6) simplifies address management and makes it easier for providers to integrate with enterprise private clouds or offer customers virtual private cloud services with a dedicated address space. This all enables greater cloud scalability. Additionally, the Neighbor Discovery Protocol, a supplementary protocol for IPv6, is better at scaling large broadcast domains than IPv4's Address Resolution Protocol (ARP).
IPv6's intrinsic use of multicast for the control plane and the heightened availability of multicast addresses make implementing Virtual Extensible LANs (VXLANs) easier and more scalable. Another advantage of IPv6 is its packet header structure, which offers a more scalable approach to implementing VXLANs than using Generic Routing Encapsulation or User Datagram Protocol encapsulation.
These are examples of obvious areas where IPv6 makes a difference in enabling scalable cloud infrastructures. Significantly, more advantages of IPv6 should be uncovered as cloud providers and product companies continue to explore and deploy the full capabilities of the protocol.
Have a question for one of our experts? Send an email to editor@searchcloudprovider.com.
Dig Deeper on Cloud Networks
Many new technologies are driving the need for IPv6 deployment, and the Internet of Things may be the biggest driver. IPv6 expert Ciprian Popoviciu ... Continue Reading
If services providers want to improve their cloud services and build large-scale cloud infrastructures, they must look to IPv6. IPv6 expert Ciprian ... Continue Reading
As the transition to IPv6 looms, the need for OpenStack to be IPv6-ready is greater than ever. Expert Ciprian Popoviciu explains the steps being ... Continue Reading
Have a question for an expert?
Please add a title for your question
Get answers from a TechTarget expert on whatever's puzzling you.