Q
Problem solve
Get help with specific problems with your technologies, process and projects.
What advantages do 4G wireless networks have over 3G networks?
Yes, 4G represents a technological step beyond its 3G predecessor. But how exactly are 4G wireless networks more advanced than 3G networks? Telecom expert Mike Jude breaks it down.
What advantages do 4G wireless networks have over 3G networks?
The simple answer is that a 4G network theoretically will have a higher data transfer rate. With the appropriate amount of spectrum and good network engineering, a Long Term Evolution (LTE)-based network has the potential to reach 100 Mbps, while a WiMAX network can top out at 70 Mbps.

A more complex answer is that a 4G wireless network is a pure data connection: that is, it is an end-to-end Internet Protocol connection. This provides some real advantages, but also some disadvantages. On the one hand, a smartphone simply becomes another data device whose native mode is as an Internet-enabled terminal and that can be managed as such.

On the other hand, services such as voice require some additional machinations to support effectively. Since voice is not intrinsically data-centric and must be converted to data before it can be transferred, voice-capable LTE handsets have been slow in coming.

Download this free guide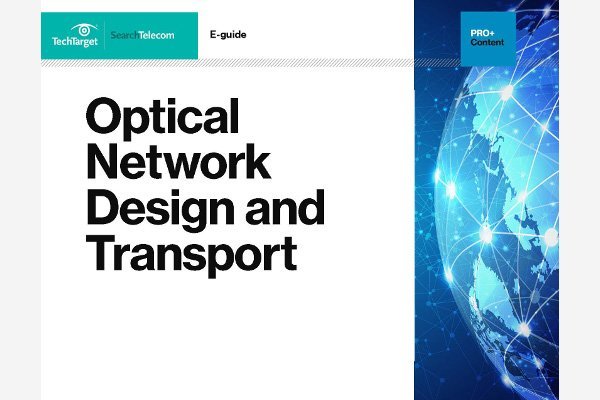 Optical Network Design and Transport 101
Gain best practices for optical network design – including access, metro and core network issues affecting fiber deployment – as well as 3-part overview of DWDM optical network transport.
Have a question for Mike Jude? Send an e-mail to editor@searchtelecom.com.
Dig Deeper on 3G and 4G Wireless Technology
In analyzing wireless 802.11ac versus 802.11n, our expert says the advantages of 802.11ac are many, but the engineering has to be spot on. Continue Reading
An expert says it's important to figure out your big data objectives before purchasing hardware or software from a vendor. Continue Reading
Software management at the device level is key to mitigating security risks in the enterprise when IoT arrives. Continue Reading
Have a question for an expert?
Please add a title for your question
Get answers from a TechTarget expert on whatever's puzzling you.