Q
Problem solve
Get help with specific problems with your technologies, process and projects.
What are the benefits of a Multiprotocol Label Switching-based Border Gateway Protocol-free core?
Learn the pros of using an Multiprotocol Label Switching (MPLS)-based Border Gateway Protocol (BGP)-free core, including how freeing core routers of BGP can stabilize networks.
Do most service provider networks use an MPLS-based BGP-free core? And if so, what are the advantages of that over native Internet traffic transport?
The advantages of a Border Gateway Protocol (BGP)-free core are very obvious: As the core routers of your network do not run BGP, they do not carry Internet routing and are thus not affected by instabilities outside of your network. You can find more information about this particular design in my SearchTelecom.com article, "Scale your backbone with core MPLS, BGP on the edge article."

Download this free guide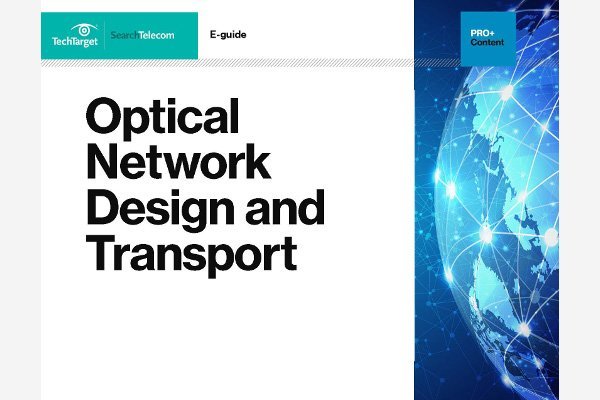 Optical Network Design and Transport 101
Gain best practices for optical network design – including access, metro and core network issues affecting fiber deployment – as well as 3-part overview of DWDM optical network transport.
A BGP-free core requires end-to-end MPLS transport between network edges, introducing yet another technology in the carrier's network. MPLS is a given for service providers that offer MPLS-based VPN services, but it might not be used in small providers' networks. In smaller networks, carriers might prefer to run BGP on all core routers to avoid introducing MPLS in their network core.
One would expect that most ISPs run with a BGP-free core today, but an informal survey I did a while ago indicates that almost half of the respondents still use native transport of Internet traffic and run BGP on all core routers (read the caveats associated with that survey).
Dig Deeper on Telecom Resources
Telecom networking expert Ivan Pepelnjak details the similarities and differences between Infrastructure as a Service (IaaS) and multi-tenant ... Continue Reading
Telecom networking expert Ivan Pepelnjak breaks down the speed, bandwidth and security benefits of moving from a simple cable Internet connection to ... Continue Reading
IP expert Ivan Pepelnjak breaks down the true headaches you'll face when building an IPv6-enabled service provider core, and what you can do to ease ... Continue Reading
Have a question for an expert?
Please add a title for your question
Get answers from a TechTarget expert on whatever's puzzling you.