Carrier Ethernet: Standardizing carrier-class characteristics
This chapter download assesses Carrier Ethernet carrier-class characteristics and efforts to standardize services and enable next-generation multimedia applications.
If Carrier Ethernet is going to become the de facto platform for offering next generation high-bandwidth multimedia applications, it has to have carrier-class characteristics that have been identified, reviewed and approved. Carrier Ethernet will help enable metropolitan area networks (MANs) and wide area networks (WANs) deliver next-generation packet services including IPTV, and offer enterprise customers familiar and easy-to-deploy services.

Delivering Carrier Ethernet: Extending Ethernet Beyond the LAN, a new book by Abdul Kasim (McGraw-Hill, 2007), offers an in-depth assessment of all aspects of Carrier Ethernet attributes and real-world service deployments. In this chapter download, Kasim looks at efforts by standards bodies, particularly the Metro Ethernet Forum (MEF), to make Carrier Ethernet truly carrier class.

Download this free guide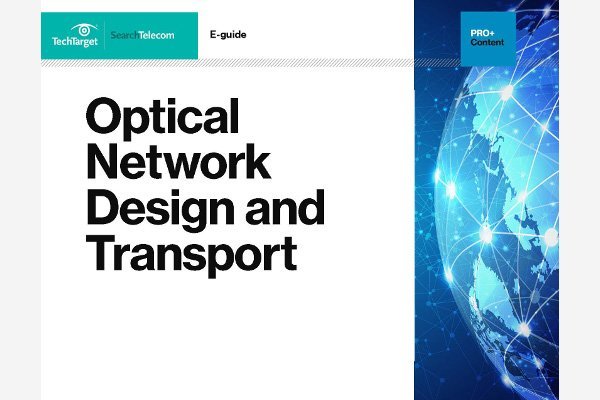 Optical Network Design and Transport 101
Gain best practices for optical network design – including access, metro and core network issues affecting fiber deployment – as well as 3-part overview of DWDM optical network transport.
In this chapter, you'll find in-depth information on:
Carrier Ethernet standardization
Defining Carrier Ethernet
Ethernet in the LAN vs. Ethernet in service provider networks
Attributes of Carrier Ethernet
Carrier Ethernet service reliability and scalability
MEF certification program
The Ethernet Service Model
Performance parameters
Download Chapter 2, Carrier Ethernet.
Excerpted with permission from the McGraw-Hill Companies from Delivering Carrier Ethernet: Extending Ethernet Beyond the LAN by Abdul Kasim (McGraw-Hill; 2007).
Dig Deeper on Telecom Resources