News
Stay informed about the latest enterprise technology news and product updates.
Next-gen telecom testing tools evolve for NGN services, IMS networks
NGN services will require next-generation telecom testing tools that are flexible, customizable and focus on applications rather than the bits underneath them.
Carriers will always have to manage the basic performance metrics, like guaranteeing network equipment uptime and guarding against dropped calls. But next-generation network (NGN) services set higher expectations for advanced services and the almighty customer experience. NGN services require next-generation telecom testing tools that are flexible, customizable and focus on applications rather than the bits underneath them.

Download this free guide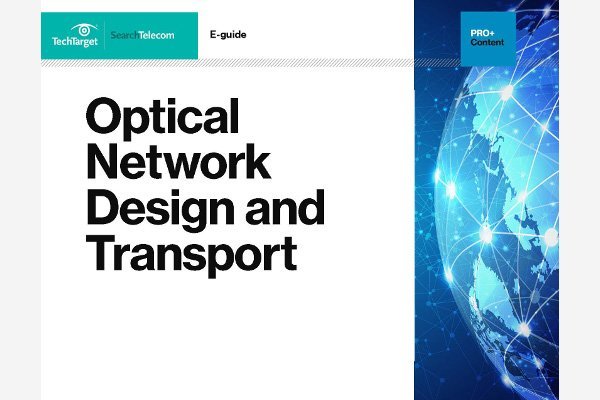 Optical Network Design and Transport 101
Gain best practices for optical network design – including access, metro and core network issues affecting fiber deployment – as well as 3-part overview of DWDM optical network transport.
"[Legacy tools] are just testing to see if the router, firewall or switch can process the packets really, really fast. What they can't do is figure out if they can get an actual client to an actual server," said Ajit Sancheti, co-founder and vice president of business development at telecom testing tools vendor Mu Dynamics. "You need to allow [service providers] to bring in their content automatically, figure out what it is doing and allow them to build test content on it."
You need to allow [service providers] to bring in their content automatically, figure out what it is doing and allow them to build test content on it.

Ajit Sancheti
Co-founder and Vice President, Mu Dynamics
"It's pretty complex to test smartphones at the R&D stage, and the same thing is happening with the services," said Olga Yashkova, program leader at Frost & Sullivan. "[NGN services] add several layers of complexity, and that's why there is this need [for flexibility] with test equipment. And it's extremely difficult to get intuitive test equipment that can be custom-tailored."
The rapid convergence of voice, video and data on IP Multimedia Subsystem (IMS) networks -- never mind three generations of cellular technology -- has made it difficult for carriers using legacy telecom testing tools to deploy advanced services with confidence, Yashkova said.
"Because of this convergence, the communications equipment is changing and there is a need for compatible test equipment [for NGN services]," she said. "Otherwise, if a consumer has a smartphone and he's experiencing delays all the time with his application, he'll think the [network] is bad and go to another provider, so it is critical to test those services."
Testing converged networks, Layer 7 and NGN services
Like legacy telecom networks, older telecom testing tools were specific to traffic or transport mechanism -- voice, data, video, wireless -- according to Sean Yarborough, senior director of business development and strategy of service assurance products at Spirent Communications, a telecom testing vendor.
"We had devices that were really single function, so you had a probe that did TDM testing, it did T1 or E1 or SONET testing, but it didn't do anything else from a VoIP, video or data perspective. It was really just transport," Yarborough said. "Now, because of the way the network has changed, it's all one operating group for us … [and our product] can no longer just be transferring bits around from a Layer 2 perspective."
Spirent redesigned its service assurance products two years ago to enable that integrated function and flexibility by adding more ports and software enhancements to support the growing number of NGN services and applications. Today, one of Spirent's largest service provider customers is using the same tool to test business Ethernet services, mobile backhaul and IP VPN services, Yarborough said.
Spirent has also advanced its handheld devices for field technicians to support multiple services by swapping in modules. Previous-generation tools would fill up a tool belt with separate testers for DSL, copper and wireless, he said.
NGN services demand quality of experience telecom testing tools
Carriers are demanding telecom testing tools that can measure the quality of experience for NGN services inside their research and development environments, said Ross Cassan, senior product manager of networks and applications at Spirent. As a result, Spirent has shifted the focus of its products to Layer 7.
"We're emulating the traffic for millions of users going through various pieces of the network and even going right into the data center and cloud," Cassan said. "It definitely was a major shift from our original bit blaster design."
Customized tests, not canned content for NGN services
NTT West Corp., a regional unit of Japan's Nippon Telegraph and Telephone Corp., recently deployed Mu Dynamics' NGN service testing platform, Mu Test Suite, to test its latest NGN services and IPv6 compatibility on home gateway systems and other edge devices that handle application processing, according to Sancheti of Mu.
Instead of using prepackaged test cases with synthetic traffic, NTT West captured real network traffic on Mu's appliance, the Mu-8000. Mu's appliance automatically decodes the traffic and mutates thousands of those packets to test the resiliency and reliability of the NGN services and infrastructure against malformations, Sancheti said.
"NTT West needed to build a lot of custom extensions to services to integrate IPv6 … but then found no way to test it," he said. "Most testing [tools] were giving them canned content, [so] custom fields could not be tested."
Carriers will need telecom testing tools to do more than "mindless bit blasting" to adequately test and monitor NGN services, Sancheti said.
The ability to customize tests generally makes equipment more expensive, Yashkova cautioned. But integrated platforms like Mu's may also eliminate the need for multiple telecom testing tools and simplify the process, she said.
Let us know what you think about the story; email: Jessica Scarpati, News Writer.
Dig Deeper on Telecom Network Management