Fotolia
News
Stay informed about the latest enterprise technology news and product updates.
G.fast standard ratified; LTE market to peak in 2015
In telecom news, the ITU ratified the G.fast broadband standard, while an Infonetics report indicates the LTE market could peak next year.
This week in telecom news, the ITU approved the G.fast broadband standard, which promises to give providers the ability to offer fiber-like speeds over copper at a lower cost. Meanwhile, a report from Infonetics Research suggests the global LTE market will peak in 2015.

Download this free guide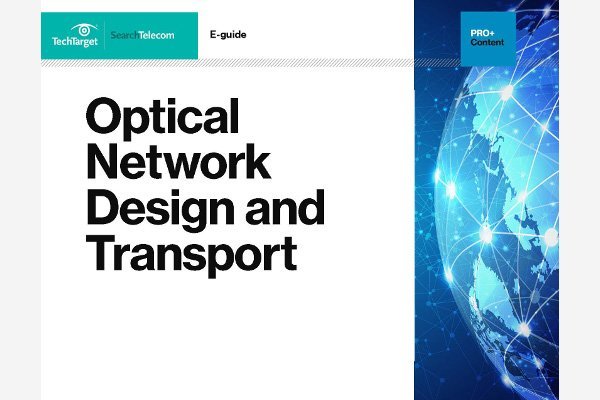 Optical Network Design and Transport 101
Gain best practices for optical network design – including access, metro and core network issues affecting fiber deployment – as well as 3-part overview of DWDM optical network transport.
By submitting your personal information, you agree that TechTarget and its partners may contact you regarding relevant content, products and special offers.
You also agree that your personal information may be transferred and processed in the United States, and that you have read and agree to the Terms of Use and the Privacy Policy.
The service provider router market saw declines in the third quarter as demand weakened, according to a report from the Dell'Oro Group. Demand is expected to pick up in 2015 and lead to more growth as 100 Gigabit Ethernet becomes more affordable.
ITU approves G.fast broadband standard
The ITU has approved the G.fast broadband standard, which promises access speeds up to 1 Gbps over existing copper telephone wires.
The ITU said G.fast provides "answers to service providers' needs for a complement to fiber-to-the-home (FTTH) technologies in scenarios where G.fast provides the more cost-efficient strategy."
G.fast is a combination of fiber and DSL that can provide fiber-like speeds within 1,300 feet of a distribution point, according to the ITU. Service providers can find additional cost savings if customers install DSL themselves.
The ITU is working with the non-profit Broadband Forum to certify chipsets and equipment that are compliant with the new standard. The Broadband Forum plans to conduct a trial of its G.fast certification program in mid-2015. The ITU said certified G.fast implementations are expected to appear on the market before the end of 2015.
LTE market may reach peak in 2015
The global LTE market is expected to peak in 2015, according to the latest report from Infonetics Research.
Operators are spending $5.6 billion per quarter on LTE, leading Infonetics to raise its 2014 forecast for the global macrocell 2G, 3G and 4G mobile infrastructure market to $45.4 billion, up from $43 billion in 2013. Investments that were initially earmarked for 2015 shifted to 2014, which Infonetics said reinforced its prediction that the LTE market will peak in 2015.
"In the mobile infrastructure market, the third quarter of 2014 was almost a carbon copy of last quarter, and we are not reaching the peak of plain LTE rollouts," said Stéphane Téral, principal analyst for mobile infrastructure and carrier economics at Infonetics Research.
Téral said China is pushing LTE through the roof, overshadowing LTE activity in Europe, the Middle East and Russia. As of September, 331 commercial LTE networks launched in China.
Service provider router demand weakens in Q3
After five quarters of growth, the service provider router market declined in the third quarter of 2014 as demand weakened, according to a report from the Dell'Oro Group.
The service provider core router market declined almost 8% in Q3 compared to Q3 2013. The service provider edge router market remained flat, according to Alam Tamboli, senior analyst at Dell'Oro Group.
"Looking ahead to 2015, we anticipate stronger demand for core routers as technologies such as 100 Gigabit Ethernet become more affordable and service providers complete their evaluations of newer core routing platforms," Tamboli said. In the edge router market, Dell'Oro expects single-digit growth as some providers will deploy routers for their LTE networks, while other providers will cut back on investment in their fixed IP traffic networks.
Cisco, Alcatel-Lucent, Juniper Networks and Huawei Technologies were the leaders in the service provider router market, accounting for over 94% of Q3 revenue.
Dig Deeper on Service Delivery