backgroundstore - Fotolia
News
Stay informed about the latest enterprise technology news and product updates.
News recap: FCC merger reviews delayed
In telecom news, the FCC merger reviews for AT&T and Comcast were temporarily halted, while carriers prepare to launch OTT services.
This week in telecom news, the Federal Communications Commission (FCC) merger review for AT&T and Comcast were put on hold as it awaits a court decision regarding confidential information. The commission also released a document detailing the new net neutrality rules and what Title II regulations it will -- and won't -- enforce.

Download this free guide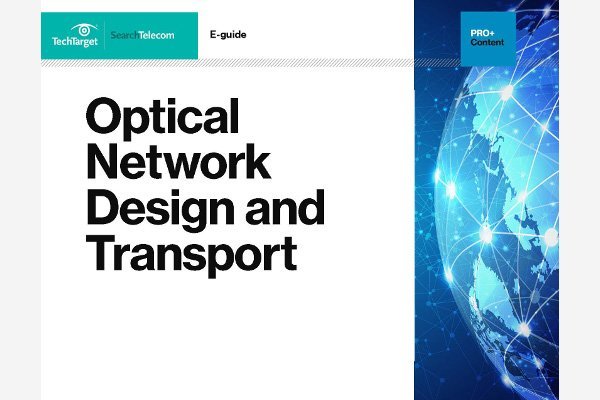 Optical Network Design and Transport 101
Gain best practices for optical network design – including access, metro and core network issues affecting fiber deployment – as well as 3-part overview of DWDM optical network transport.
Carriers are also making moves into over-the-top services to attract teenagers and families who stream content over mobile devices. Verizon will launch a service this summer, while AT&T has hinted at launching its own service.
FCC merger reviews of AT&T, Comcast on hold
The FCC paused the 180-day "shot clock" on its reviews of the proposed mergers of Comcast and Time Warner Cable, and AT&T and DirecTV.
The FCC said in a filing that it is pausing the clock, which is a time limit on local government reviews of applications, as it awaits the decision by the U.S. Court of Appeals for the District of Columbia on a November Petition for Review of confidential information like video programming deals.
The court heard oral arguments on the merits of the petition on Feb. 20, but has not issued a decision. The FCC said there is an advantage to knowing the decision before the clock reached the 180-day mark at the end of March.
Comcast said in a statement that it understands the FCC's decision and expects a decision on the review shortly. AT&T echoed the sentiment, saying it hopes to close the deal in the first half of the year.
FCC doc reveals net neutrality rules
The FCC released a 400-page document revealing the details of net neutrality rules since voting in February to reclassify broadband services as a common carrier under Title II. The document confirms the rules that ban throttling traffic and paid prioritization are included.
The document also reveals what the FCC means about using light-touch regulations of broadband services. Title II gives the FCC much broader regulatory control over broadband services, but the FCC said it would abstain from enforcing certain Title II regulations.
"Our forbearance approach results in over 700 codified rules being inapplicable," the FCC said in the document. "This includes no unbundling of last-mile facilities, no tariffing, no rate regulation and no cost accounting rules."
The FCC said it would carefully tailor the application of Title II provisions that would support an open Internet and would not impose new federal taxes and fees.
Carriers go over the top
Carriers are making moves into over-the-top (OTT) services to attract mobile users.
Verizon announced it will launch an OTT service this summer aimed at users who consume content via Wi-Fi connections on their phones and tablets. Verizon is also partnering with DreamWorks Animation's AwesomenessTV to provide content.
AwesomenessTV will provide more than 200 hours of entertainment and will be broken up into two channels. One channel will provide content for teens and millennials and the other channel will provide content for families. Verizon has not announced what the OTT service will cost.
AT&T may be entertaining the idea of offering an OTT service if its merger with DirecTV is approved.
AT&T CFO John Stephens said last week at the Deutsche Bank Media, Internet and Telecom Conference that the biggest challenge in video is not having broadband distribution. He said AT&T's ability to bundle its 57 million broadband customers with DirecTV's video offering would be a huge advantage.
Dig Deeper on Business Issues, ARPU and ROI