Sergey Nivens - Fotolia
News
Stay informed about the latest enterprise technology news and product updates.
Masergy, Interoute to offer Silver Peak managed SD-WAN services
Silver Peak has joined a growing list of WAN vendors partnering with service providers to roll out managed SD-WAN services for enterprise customers.
Silver Peak Inc. joined the growing list of WAN vendors to add service provider partners, announcing that Masergy Communications Inc. and Interoute Communications Ltd. will sell managed SD-WAN services powered by the vendor's technology.

Download this free guide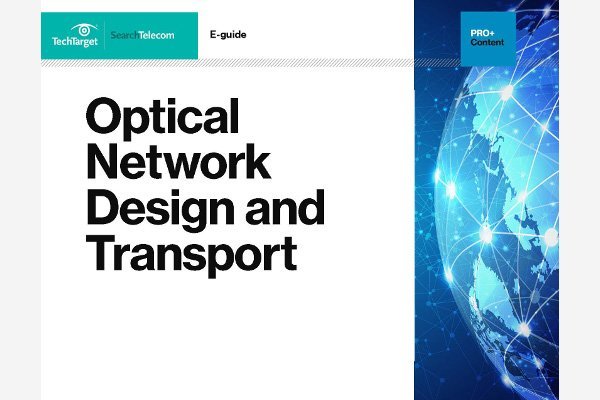 Optical Network Design and Transport 101
Gain best practices for optical network design – including access, metro and core network issues affecting fiber deployment – as well as 3-part overview of DWDM optical network transport.
By submitting your personal information, you agree that TechTarget and its partners may contact you regarding relevant content, products and special offers.
You also agree that your personal information may be transferred and processed in the United States, and that you have read and agree to the Terms of Use and the Privacy Policy.
The Silver Peak managed SD-WAN services for service providers will be based on Silver Peak's Unity EdgeConnect and Unity Boost products, which carriers then integrate into their services portfolio, Silver Peak founder and CEO David Hughes said. Additional service provider partners will be announced soon, he said.
Masergy, based in Plano, Texas, will roll out the managed SD-WAN service to its enterprise customers in December. Silver Peak, based in Santa Clara, Calif., will add more functionality to the SD-WAN product in the next six to 12 months, Hughes said.
Each managed SD-WAN service powered by Silver Peak technology will be structured a bit differently, because carriers need to integrate the service into their management systems and operations. The carrier will price and manage the service, while Silver Peak provides the software and the customer premises equipment.
Service providers closely linked to SD-WAN customer demand
Adding a managed service option to SD-WAN services to sell through service providers has become a trend among SD-WAN vendors in the past year as more options for wide area networks to make them less expensive and more agile for enterprise customers. Verizon was the first, offering managed SD-WAN services using Cisco IWAN technology, later adding Viptela's SD-WAN technology. Earlier this year, CenturyLink announced managed SD-WAN services using technology from Versa Networks.
Due to market demand, all of the major communications service providers are going to have to deliver some sort of SD-WAN service over the next few years, according to Lee Doyle, principal analyst of Doyle Research. The alliance between SD-WAN vendors and carriers pays dividends for both, he said.
SD-WAN providers have to leverage the service provider channel because these guys are already selling business WAN to customers and providing MPLS or internet, cable or unified communications.

Lee Doyleprincipal analyst, Doyle Research
"SD-WAN providers have to leverage the service provider channel because these guys are already selling business WAN to customers and providing MPLS or internet, cable or unified communications. So, SD-WAN is a natural fit to help service providers offer more value with hybrid WAN."
Whether labeled SD-WAN or hybrid WAN , a managed service can provide enterprise customers a combination of MPLS with less expensive broadband links from a trusted service provider they have worked with before. As an overlay network technology, Silver Peak's SD-WAN service can mix and match network transport options beneath it, including MPLS, cable, broadband and wireless LTE.
While enterprises can achieve similar benefits by purchasing SD-WAN technology directly from vendors, managed services let them offload the burdens of infrastructure management onto a carrier.
"Many enterprises want to buy through their provider, and if you look at routers or even WAN optimization devices, about half of those devices are managed by a service provider," Hughes said, adding that he expects 50% of enterprise customers will opt for managed SD-WAN services.
SD-WAN adoption is still in the single digits, but interest levels are high. Research varies, but most surveys predict more than 50% of enterprises will use an SD-WAN by 2019.
Silver Peak will continue to sell SD-WAN services through value-added resellers, as well as directly to enterprises. Currently, Silver Peak has more than 2,000 enterprise customers and nearly 200 SD-WAN customers, Hughes said.
Dig Deeper on Cloud Networks