Problem solve
Get help with specific problems with your technologies, process and projects.
Ensure cloud uptime with common standards for data center designs
Standards-based approaches to data center designs can cut costs and prevent potential fallout from service outages.
The ability to provide cloud services that are always on, accessible anywhere and available on demand is essential to cloud service providers' business models. But in order to deliver the level of service expected by cloud service customers, the proper design, construction and administration of data centers is critical.

Download this free guide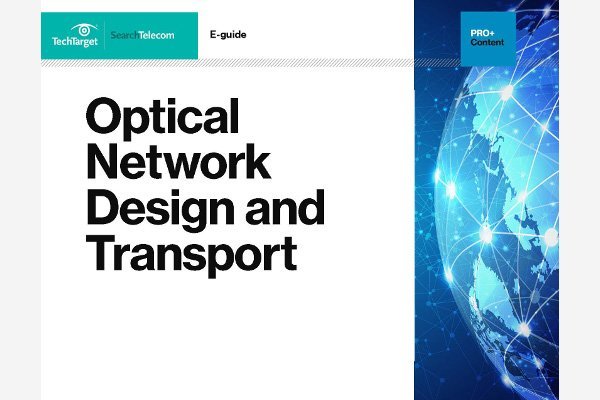 Optical Network Design and Transport 101
Gain best practices for optical network design – including access, metro and core network issues affecting fiber deployment – as well as 3-part overview of DWDM optical network transport.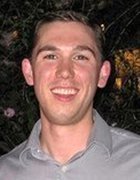 Jeff Hannah
Manager, Standards Development
Telecommunications Industry Association (TIA)
To help ensure uptime and to maintain scalability and redundancy of data for future services, implementing standards-based approaches to data center designs can result in significant cost savings and prevent potential fallout from service outages. Recent events, such as Netflix's service outage in late December -- a result of a power outage at Amazon Web Services' Virginia data center -- or the flooding of several data centers located in Manhattan during Hurricane Sandy, highlight the loss of business, Quality of Service and customer satisfaction when proven, standards-based approaches to the design of data centers are not implemented.
Although concerns about events like these are on the minds of cloud users, the adoption of standards-based approaches to data center design, construction and administration to mitigate those concerns is limited. Many cloud service providers continue to develop their own proprietary solutions to data center designs, cable administration and energy efficiency -- often at a high cost. Additionally, as cloud adoption grows within the enterprise, IT departments are racing to colocate their data centers or upgrade their existing single-tenant data centers to scale to usage demands and reliably deliver services in a private or hybrid cloud model.
The biggest interoperability challenge is not developing cloud brokerages or APIs, but rather ensuring that a cloud service provider does not go down.
At a recent National Institute of Standards & Technology Cloud Computing and Big Data Workshop in January, it was mentioned that the biggest interoperability challenge for cloud computing is not developing cloud brokerages or application program interfaces (APIs), but rather ensuring that a cloud service provider does not go down. Obviously, data center uptime is critical to cloud computing.
TR-42 standard standardizes data center designs for cloud
To drive industry adoption of standards-based approaches to data center design, construction and administration, the Telecommunications Industry Association (TIA) and its engineering committee, TR-42 Telecommunications Cabling Systems, are actively engaged in developing and revising the ANSI/TIA-942-A Telecommunications Infrastructure Standard for Data Centers standard. First published in 2005, the document has grown from addressing the design, installation and maintenance of structured telecommunications cabling within data centers to include requirements related to the electrical, mechanical and architectural data center designs, as well as recommendations on the implementation of security, fire protection and energy efficiency systems. Applicable to both single-tenant and multi-tenant data center designs, the TIA-942-A standard can be scaled to meet the needs of both large cloud service providers and small enterprise IT departments.
By deploying a standards-based approach, such as TIA-942-A for data center design and construction, companies can address concerns regarding troubleshooting, administration, physical scalability and support of future high-speed networking protocols. TIA-942-A enables users and designers to more easily design their physical infrastructure to meet current and future networking needs. Further, the commonality in nomenclature, design considerations and media selection will improve flexibility for enterprises seeking to procure hosting facilities or to migrate to a cloud service provider. This is important, given the increased adoption of hybrid cloud models. Gartner noted in a blog post last year, "To the extent that the enterprise continues to build its own data centers, they will be influenced by the implementation models used by cloud services providers." By using standards-based approaches, cloud service providers systems and their clients can more easily "talk" to one another based upon common networking protocols.
Once standards-based approaches to data center design and construction are implemented, the administrative challenge of ensuring uptime is incorporated into the TIA-942-A standard. The document provides a common checklist of considerations and accommodations that enhance the reliability of data center operation, and it provides a general scorecard to use when evaluating different data centers and their ability to continue operations -- a consideration when delivering interconnected data center services. By adhering to the structured cabling requirements within TIA-942-A, a data center administrator can more readily troubleshoot problems. Additionally, by following a standards-based approach to data center design and administration, it is easier for new employees or outside contractors to work on a data center.
Currently, the TR-42 committee is in the process of creating an addendum to the TIA-942-A standard, which will include data center design, construction and administration for flat, or multiswitch, data center topography. This form of data center topography improves data center performance while reducing the complexity of the traditional three-tier data center networks.
About the author
Jeff Hannah is standards and technology development manager for the TIA, overseeing the operations of engineering committees focused on machine-to-machine, smart grid, satellite communications and health care ICT. Prior to his role within the TIA, he managed EIATRACK, an environmental regulatory service for suppliers of ICT equipment, and has held business development and marketing positions within various information technology companies focused on telecommunications, data management and analytics services. For information on the TIA and the TR-42 Engineering Committee, contact him at jhannah@tiaonline.org or via Twitter @Jeff_Hannah00.
Dig Deeper on Cloud Networks