Problem solve
Get help with specific problems with your technologies, process and projects.
The year's 5 hottest telecom topics and editor's picks
The past year in telecom was a lot more than ominous recession forecasts and survival tips. From BGP and MPLS to flexible service provisioning, optics and wireless broadband, telecom pros were intensely focused on next-generation networking this year from the network core to service delivery. Check out our 2008's Editor's Picks in these areas and prepare for the year ahead.
Any media outlet that's worth a click has to know what its audience wants. World Wrestling Entertainment (WWE) fans aren't knocked out by The Real Housewives of Atlanta, and Bravo fashionistas stifle yawns behind their white gloves during SmackDown.

Download this free guide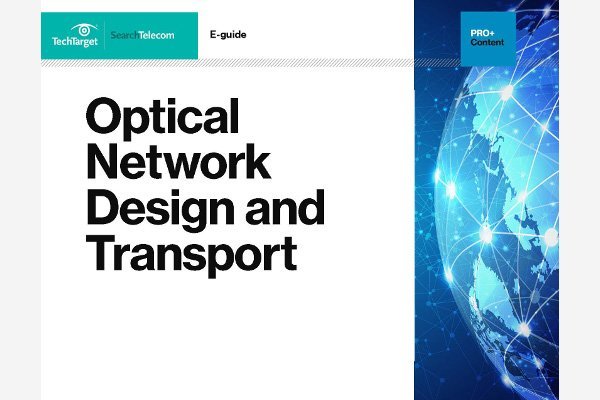 Optical Network Design and Transport 101
Gain best practices for optical network design – including access, metro and core network issues affecting fiber deployment – as well as 3-part overview of DWDM optical network transport.
By submitting your personal information, you agree that TechTarget and its partners may contact you regarding relevant content, products and special offers.
You also agree that your personal information may be transferred and processed in the United States, and that you have read and agree to the Terms of Use and the Privacy Policy.
Telecom has its fan-favorites, too. The results are in on the top 5 runaway hit topics for SearchTelecom.com loyalists in 2008. You voted with your page views for network-insider topics like BGP and MPLS, showed serious concern about flexible service provisioning, optics and wireless broadband.
On the very slim chance that you missed some of this year's best, we gathered essential links in your favorite topic areas that deserve another look.
You simply can't talk about telecom without finding your way to multi-protocol label switching (MPLS). No matter what our experts wrote, you jumped on it, especially when it addressed how to engineer for quality of service (QoS) and increased security. Here are the articles we think you can't live without:
Border Gateway Protocol (BGP)
BGP -- what's not to love? Your interest in all things BGP bordered on obsessive, and rightly so. It's the core routing protocol of the Internet that designates network reachability among autonomous systems (AS). Without knowing your way around this complex protocol, you're nowhere. So if you missed these, start clicking -- because BGP changes are coming fast.
The ability to provision telecom services quickly is core to next-generation networking, and learning how to make money from IP networks is crucial, particularly as "revenue per bit" pricing plummets. It's about open networks, flexible platforms, partnerships and improved service management.
Optics everywhere, even in access networks, help deliver the coming flood of video and high-bandwidth applications. Our experts zeroed in on the opportunities and challenges optics present in different parts of the network, and what's in the future as packet optical presents itself as a SONET/SDH alternative.
The positioning surrounding massive adoption of broadband wireless is driving industry optimism, even during a severe recession. While industry hype has everyone jumping straight into 4G, the reality is that we're in the era of 3G and need to focus on profits there first. And while consumer adoption is the main focus of service providers, there's a growing emphasis on enterprise broadband wireless sales efforts and formulas to help providers figure out the potential business spend.
Dig Deeper on Telecom Resources